The most crucial part of skin care is exfoliation. Gently pull out dirt, oil, pollution and  impurities from your epidermis leaving skin fresh and hydrated. Turmeric scrub is a jack-of-all-trades. will give you an energised look after one wash.
It contains olive oil, which helps to conserve moisture in the skin by reducing water loss. Our beauty jar benevolently removes dead skin cells and gives you a new layer of lovely, luminous skin.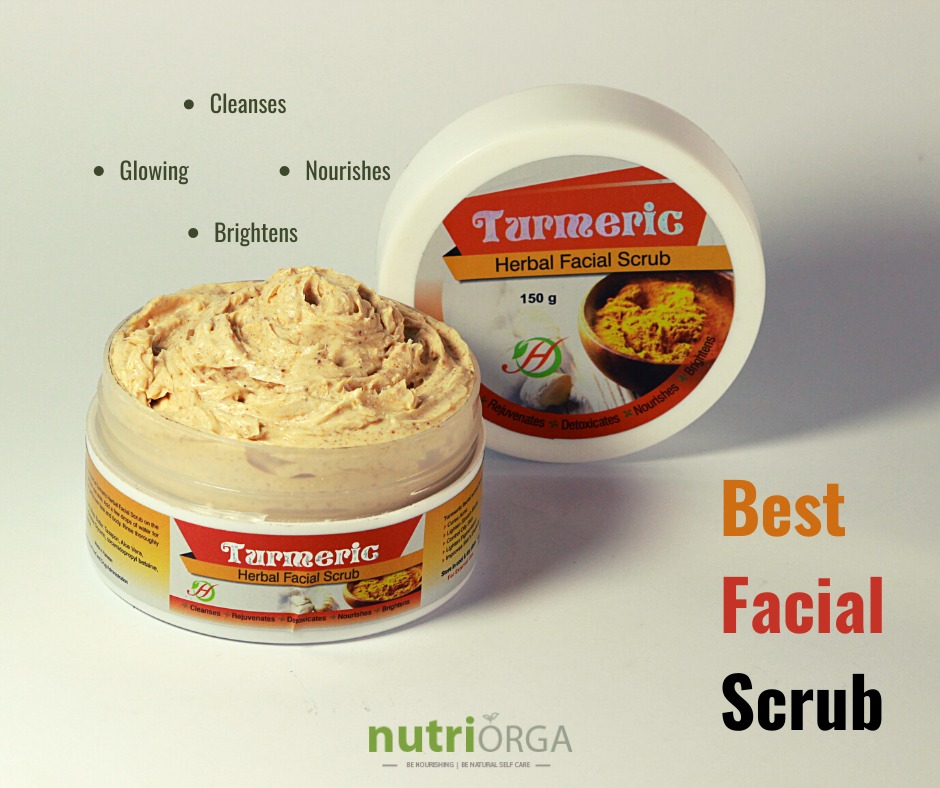 The fundamental ingredient Turmeric is an anti-inflammatory agent which reduces pimples, dark spots, redness, inflammation, premature aging, facial hairs, and hyperpigmentation. This product helps you to get rid of all the problems mentioned above.